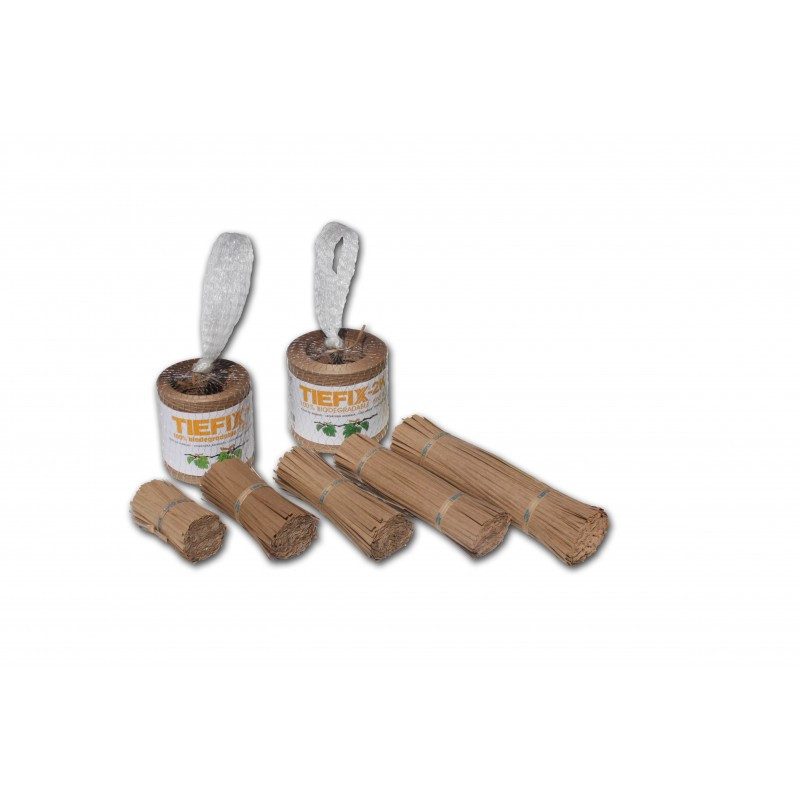  
TIEFIX 2K in BIODEGRADABLE paper bundles and rolls
 

BIODEGRADABLE 

 covered with 100% paper in bundles and rolls
1000 wire-cored paper twist-ties 
250 or 500 metrres rolls.
 has always been the best tying system for agriculture, produced in Italy and guaranteed by the pluriannual experience of General Plastics,Established in 1952, General Plastics are the European leaders in agricultural ties.
A unique "best product" at the very best price!
With 
-2K in BIODEGRADABLE paper ribbon, you save 4 times: 
1 - you save your money as it is the least expensive agricultural tie in the market;
2 - you save your tying time because you can tie much faster;
3 - you save more time after harvesting because the degraded tie falls in the soil by itself or with a simple pull: no need to cut and dispose of it;
4 - you preserve the environment: no more toxic residuals in your soil as it biodegrades completely!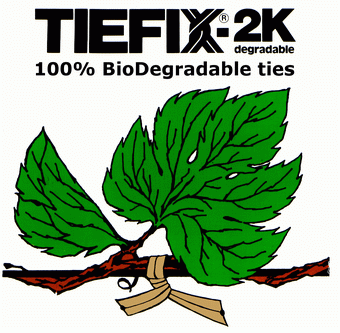 An original product made in Italy, available at all TIEFIX salespoints worldwide to provide you with the best ribbon at the absolute best price.
Available in :
 15 to 30 cm bundles

250 and 500 m rolls



No customer reviews for the moment.