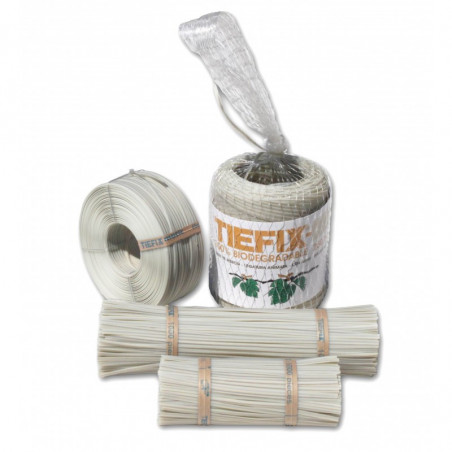  
TIEFIX photodegradable twist-ties
-degradable
made with photodegradable plastic and available in:
- 1000 pcs. Bundles  for manual application
- 250  or 500 m. Rolls, for manual or automatic apllication
 is the best tie for vineyards and orchards since 1952, a unique "best product" at the very best price!
-degradable

, in transparent photodegradable plastic, for degradable tyings(8-10 months in good weather conditions)
An original product made in Italy, available at all TIEFIX salespoints worldwide to provide you with the best ribbon at the absolute best price.
Can´t you find it in shops near you? Well, here you can purchase a buy & try special offer here at TIEFIXShop!
Available in :
15 to 30 cm bundles

250 and 500 m rolls
Customers who bought this product also bought:
14 other products in the same category: